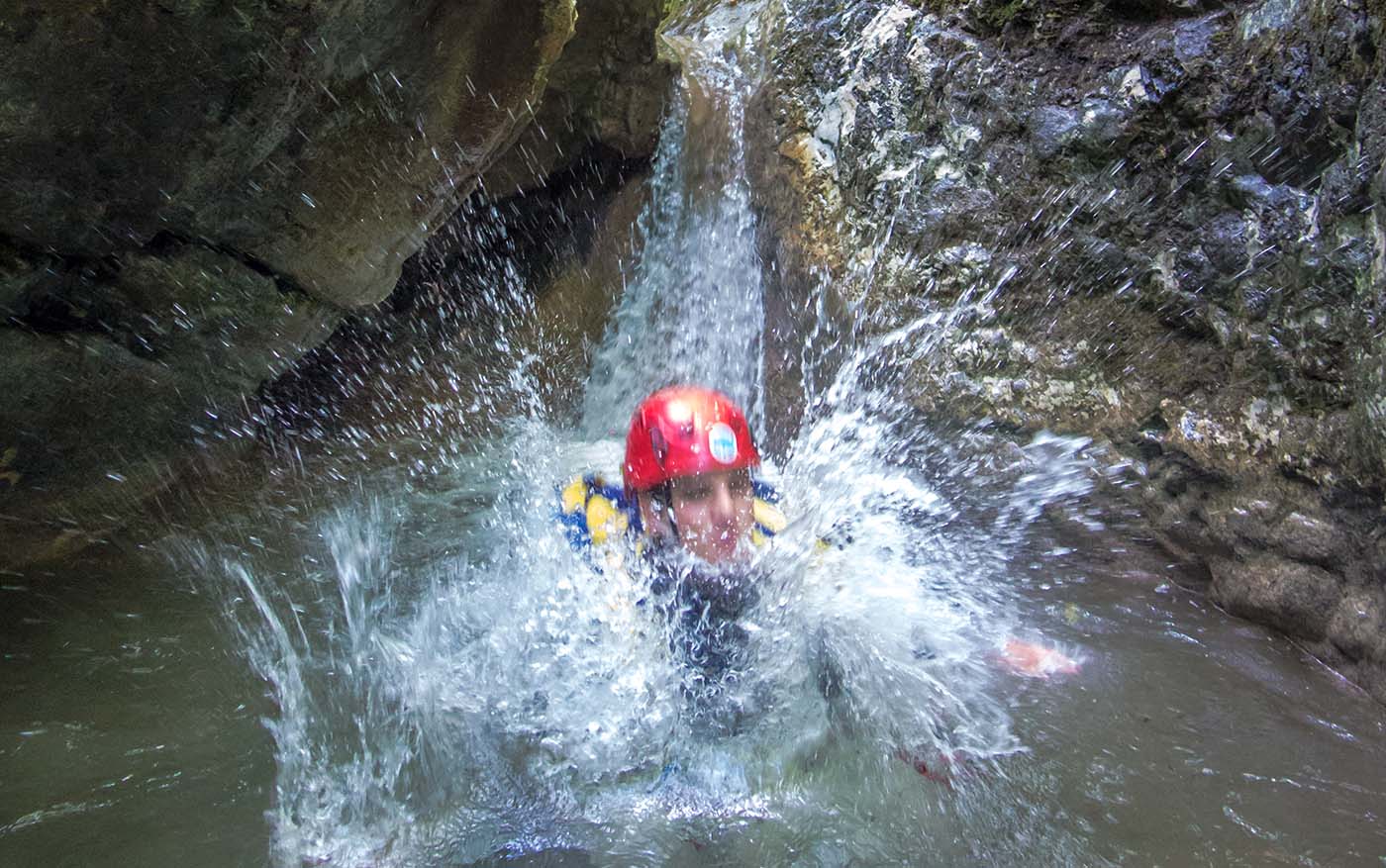 Canyoning Vione
Canyoning route in the river Vione at Tignale, on Lake Garda
The canyon is in Tignale, on the west coast of Lake Garda, in the river Vione; it's very wide and sunny: it is the warmest of the area and pleasant even in autumn or spring. In summer, during dry periods, the water could be low
The route is lots of fun, reasonably easy, full of jumps and slides, never too demanding.
This canyon is suitable for kids and families too, most of the jumps are of an easy level for everyone and the more cautious can be lowered by rope.
The canyon of Vione divides in two parts: upper and lower. If you have already done some canyoning you can try the complete Vione which is double in lenght compared to this, the normal route.
In August transfert service is not included.
Transfer from Arco, only on request for 5€ per person.
Details
Necessary skills
Mustn't have fear of water
Services included
Mountain guide UIAGM
Equipment rental
Transfer from meeting point
In August transfert service from Arco is not included, only on request for 5€ per person
What to bring
Swimsuit already worn
Sneakers to be used in water
Towel
Meeting point with transfer
Caneve car park, Via Paolo Leonardi 38062 Arco TN
The car park is located near the center of Arco, in the Caneve area: it is comfortable, large, free and easy to reach, even on foot. From there we leave together with my van.
Google map
Meeting point
Bar al Poggio
Via Antonio Gramsci, 1
close to Vicolo Fiume, 1
25080 Piovere (BS)
+39 0365 760176
Google Map
Notes
On demand rental of anti slip water shoes for €3,00
Canyoning
Vione
When
From April to October, on request
Call
Write
Rent the action Cam for 15 euros and the micro SD card is yours
take home the best moments of your adventure