Outdoor sport on Lake Garda for the family
All together with the security and experience of a qualified mountain guide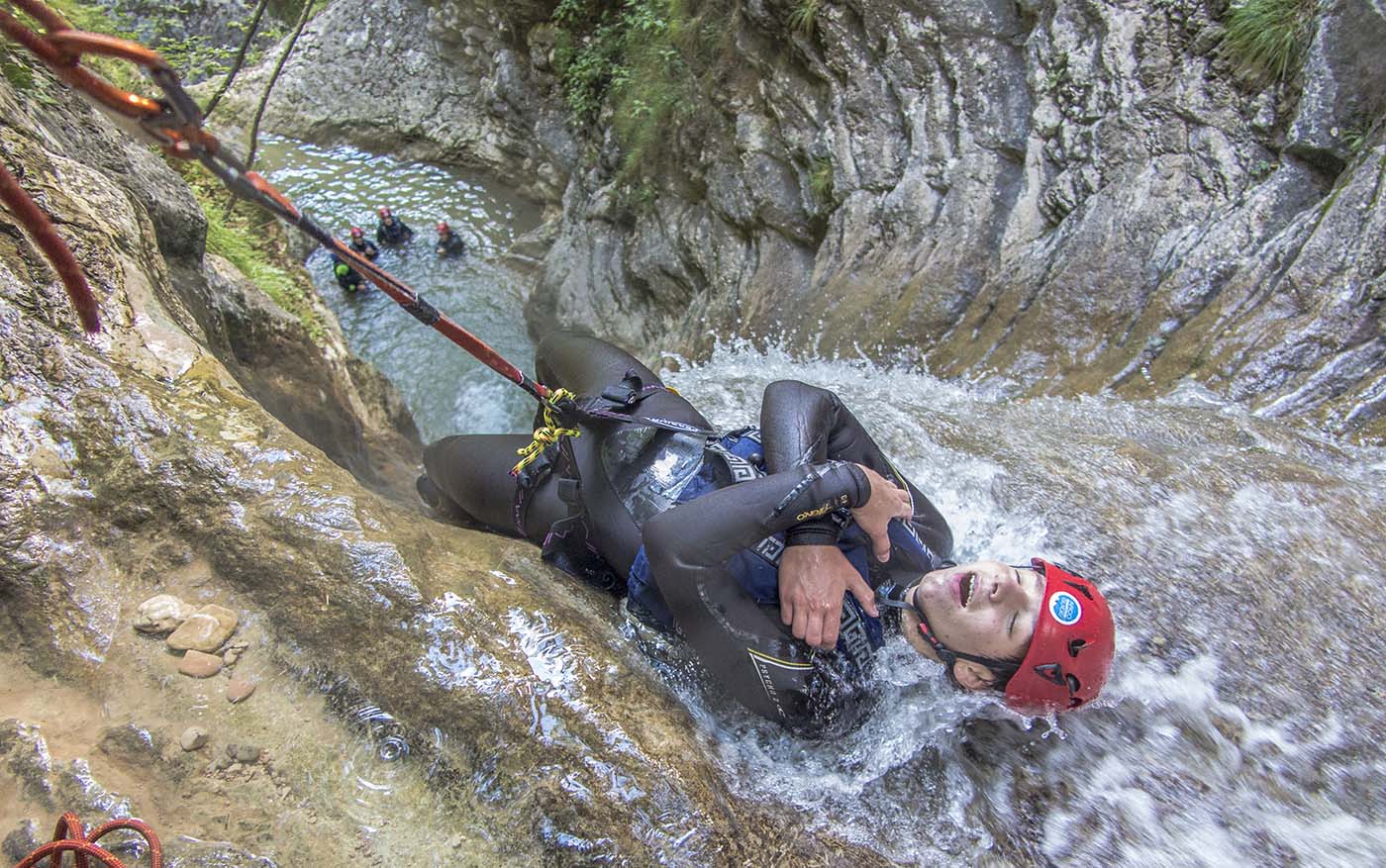 An active holiday for adults and children together?
You can try a new sport or share some sporting moments as a family even if you have different ages and fitness. Children and teenagers under 19 years of age have a discount of 5 euros for all activities.
On the same rock face there are routes of varying difficulty which means you can climb together in the same place. You are in the capital of rock climbing and the climbing cliffs are all easy to reach on foot in a few minutes, without any problems.
You can go canyoning as long as you don't have a fear of water and enjoy a bit of an adrenaline rush. There is no obligatory route down, you can jump and climb and the youngsters can be lowered down in safety if it is too high or difficult for them.
Otherwise you can try your hand at a via ferrata such as Monte Colodri, this is particularly well adapted for children as a first experience of via ferrata. Alternatively there is the magical via ferrata Rio Sallagoni in Castel Drena with a waterfall and tibetan bridges.
Another good idea is the circular route of the scaloni di Ceniga at Dro. This is easier than the Rio Sallagoni but longer. It is a steady climb on a via ferrata and a beautiful path through the woods many viewing points.
We can also organise trekking or snowshoeing in the winter if your desire tranquility, nature and wide open spaces. We know where to take you for panoramas of lake and mountains that will not disappoint you.
You can book a sporting experience only for you and your family. I will be with you to introduce you to my home territory and give you the guarantee of complete safety that only a qualified mountain guide can provide.