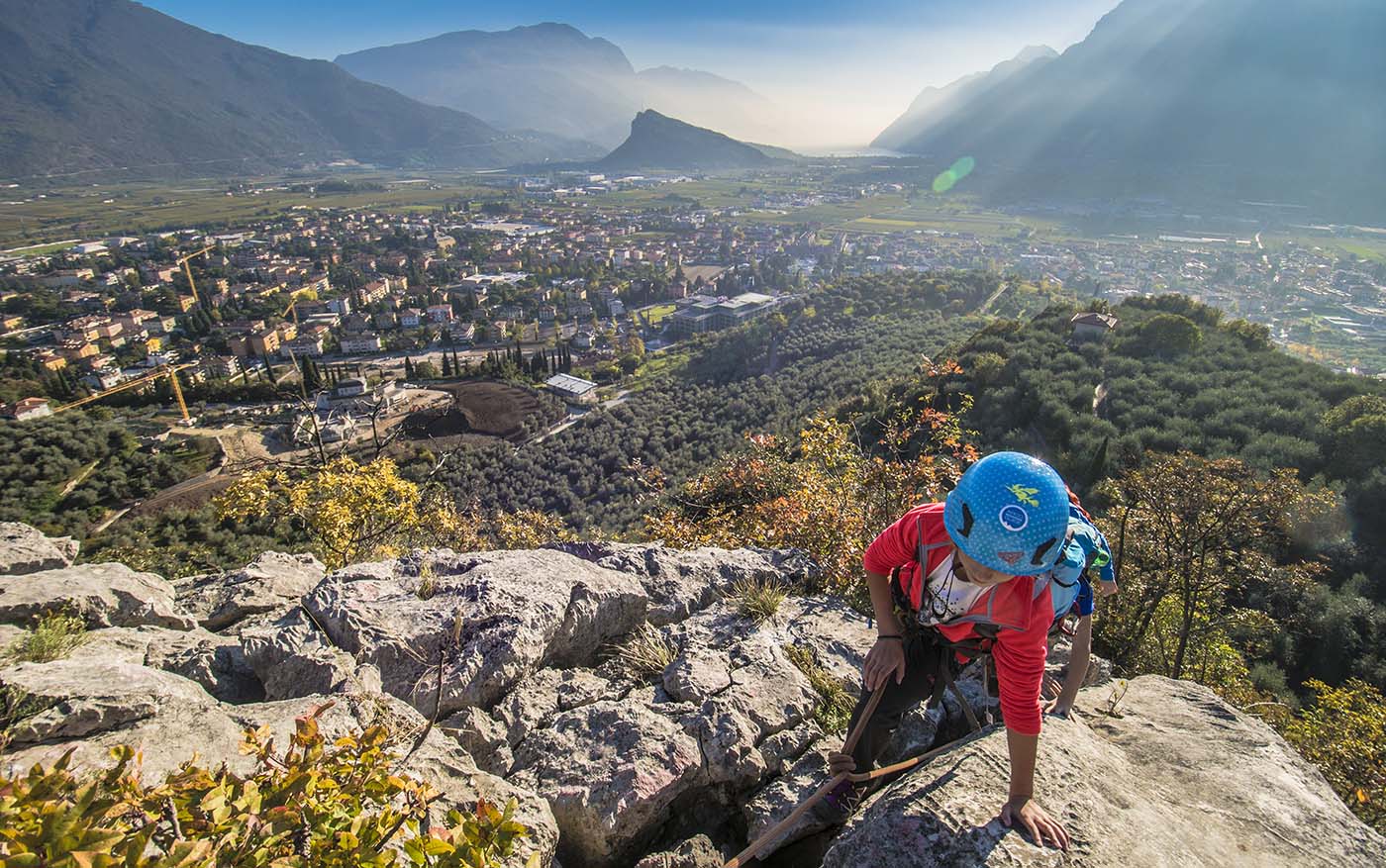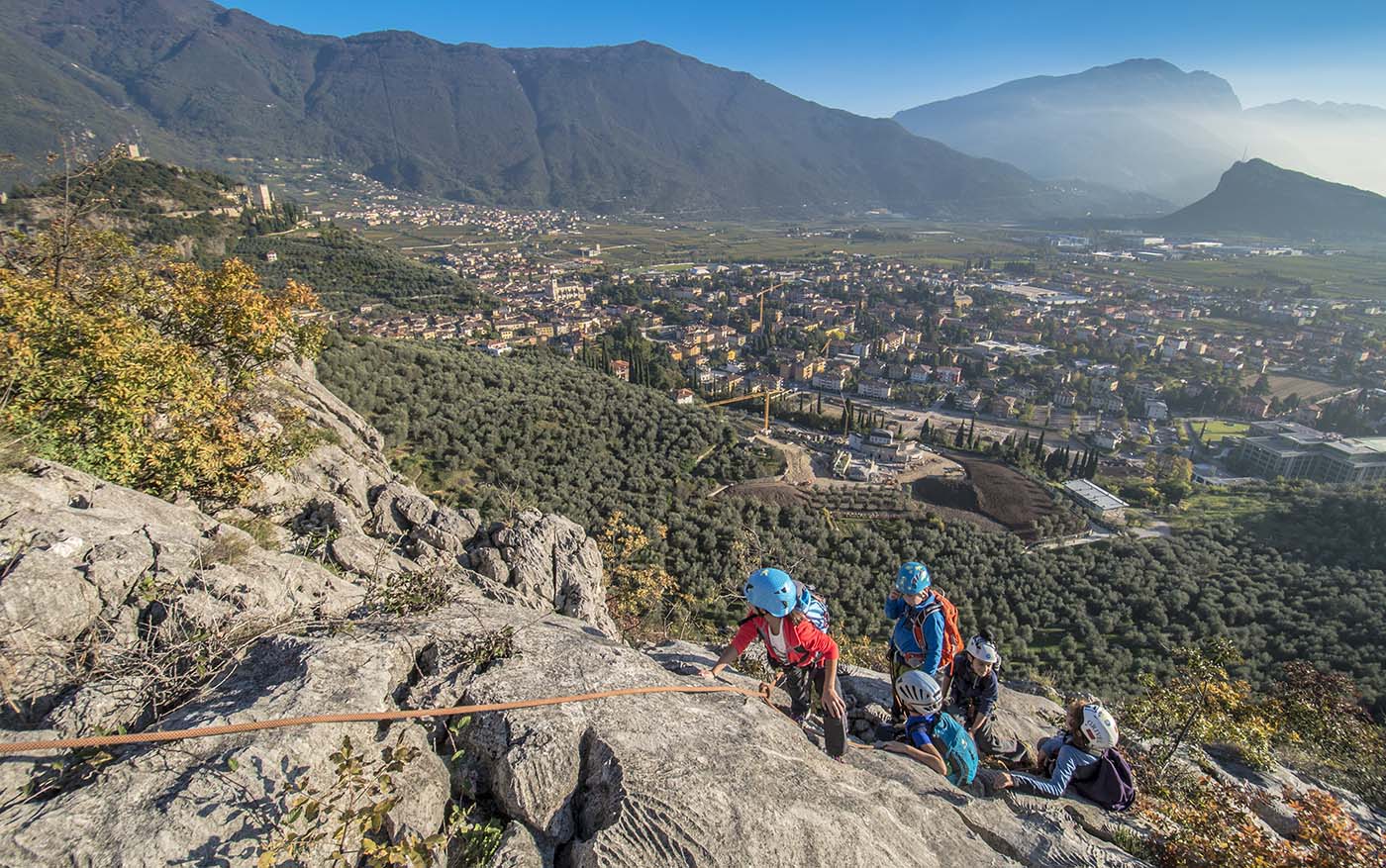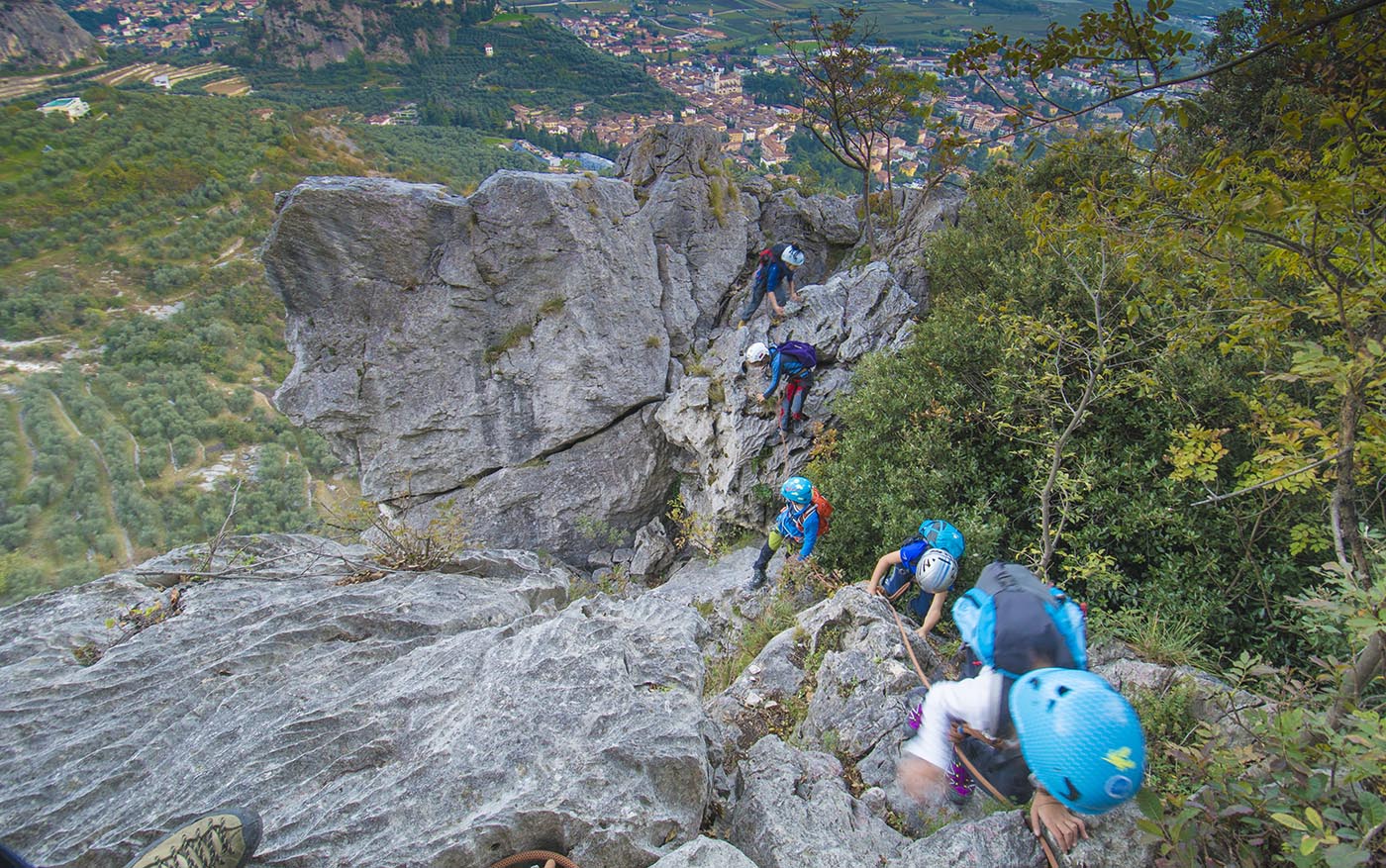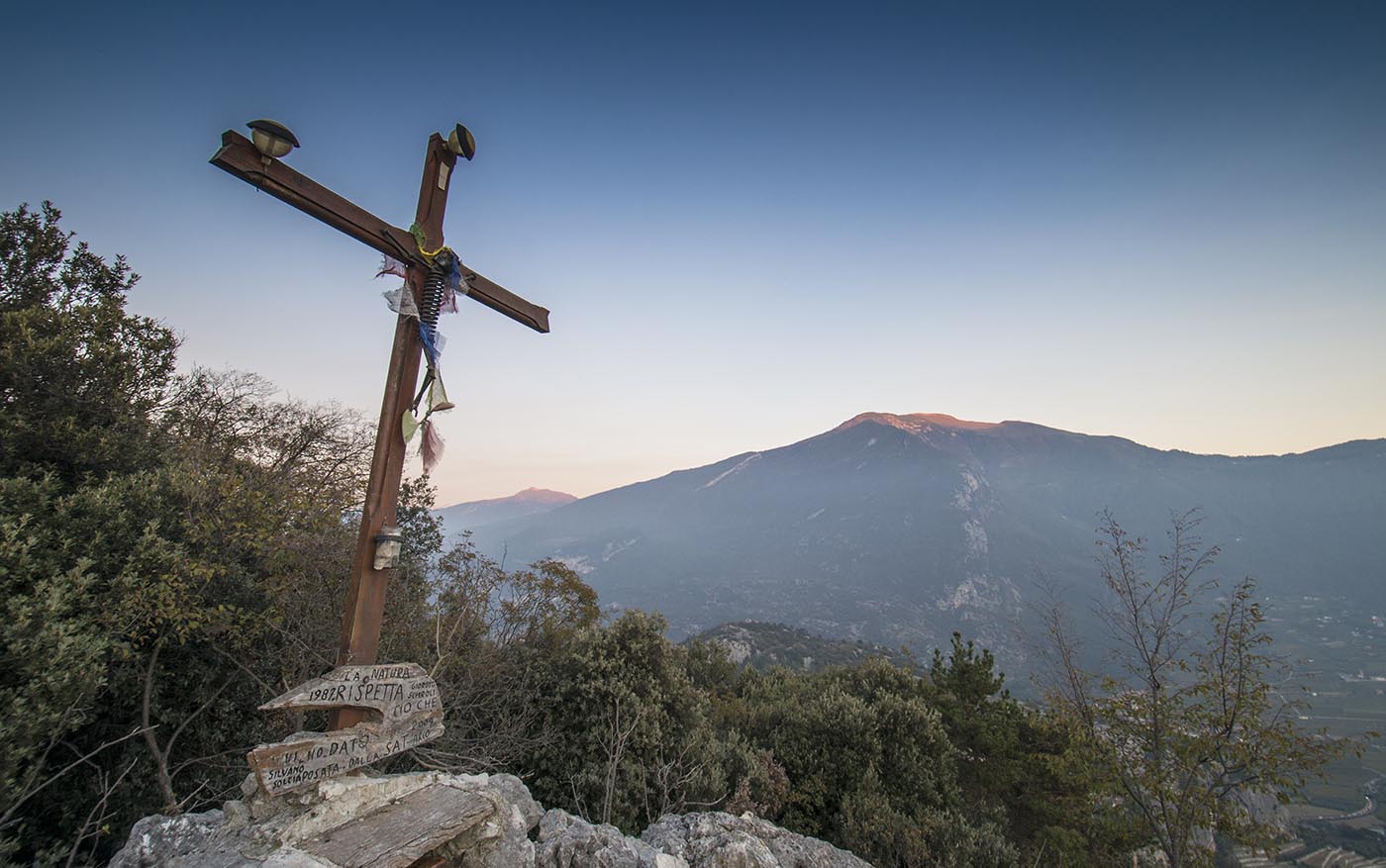 Mountaineering route of 92° congresso, at Arco
Alpine route easy but intriguing of Monte Baone
The mountaineering route of 92 congresso is located in the area of Arco and climbs the ridge of Monte Baone. A walk which alternates with a very easy climb awaits you and does not require any particular experience. The way is very easy and spectacular but endearing and intriguing because we will climb a ridge of rock where you need to seek the path; you will have to search for the right handholds on the rock which are not compulsory like when you follow the rope of a via ferrata.
This route is quite short and does not require any particular athletic preparation and is suitable for all. I recommend it if you already have experience on a via ferrata.
Details
Necessary skills
Experience on via ferrata
Services included
Mountain guide UIAGM
Equipment rental
Transfer from meeting point
What to bring
Trekking or running shoes
Sportswear
Backpack with snack and water
Waterproof jacket
Meeting point with transfer
Caneve car park, Via Paolo Leonardi 38062 Arco TN
The car park is located near the center of Arco, in the Caneve area: it is comfortable, large, free and easy to reach, even on foot. From there we leave together with my van.
Google map