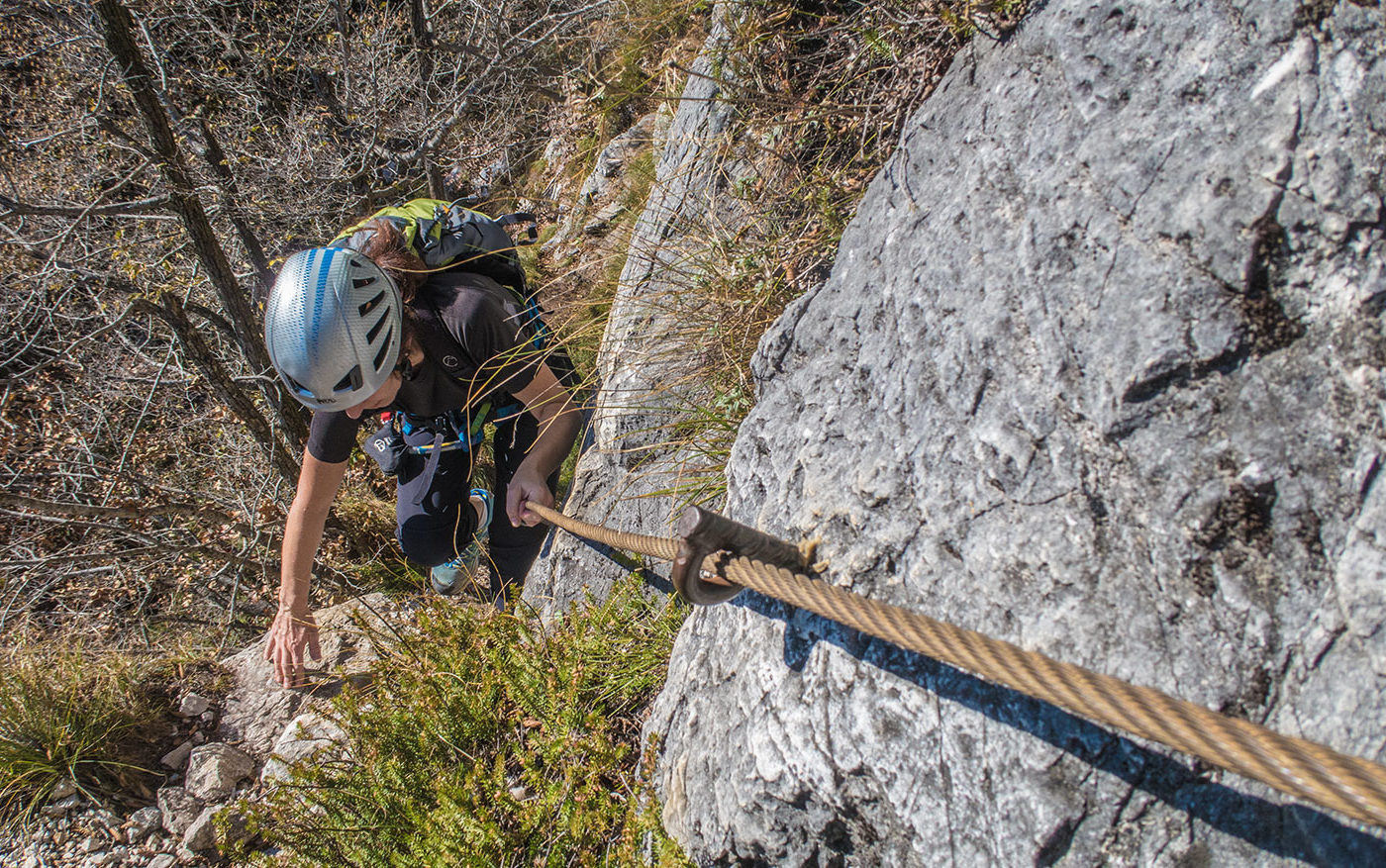 Via ferrata Che Guevara at Pietramurata
Equipped climbing route at Monte Casale, in the Sarca valley
The via ferrata Che Guevara climbs the imposing ledge of Monte Casale which dominates the small town of Pietramurata. The route starts in town and arrives in a meadow of Cima Casale at the rifugio Don Zio at 1630 metres. A climb of 1200 metres awaits us, all on the via ferrata. After several steep sections at the start of the route we climb some polished plates which lead on to various ledges and gullies.
There are more than 1200 meters of difference in altitude, all on via ferrata. After some steep stretches at the beginning of the route, we climb on polished slabs, ledges and canyons. The route is classified as difficult and whilst there are no sections which are particularly challenging, its length dictates that you have a very good level of physical fitness to attempt it. We will spend a full day together, setting off in the morning and returning in the evening.
Details
Necessary skills
Mustn't suffer from vertigo
Good physical preparation
Services included
Mountain guide UIAGM
Equipment rental
Transfer from meeting point
What to bring
Trekking or running shoes
Sportswear
Backpack with snack and water
Waterproof jacket
Meeting point with transfer
Caneve car park, Via Paolo Leonardi 38062 Arco TN
The car park is located near the center of Arco, in the Caneve area: it is comfortable, large, free and easy to reach, even on foot. From there we leave together with my van.
Google map